Month To Month Plant Based Subscription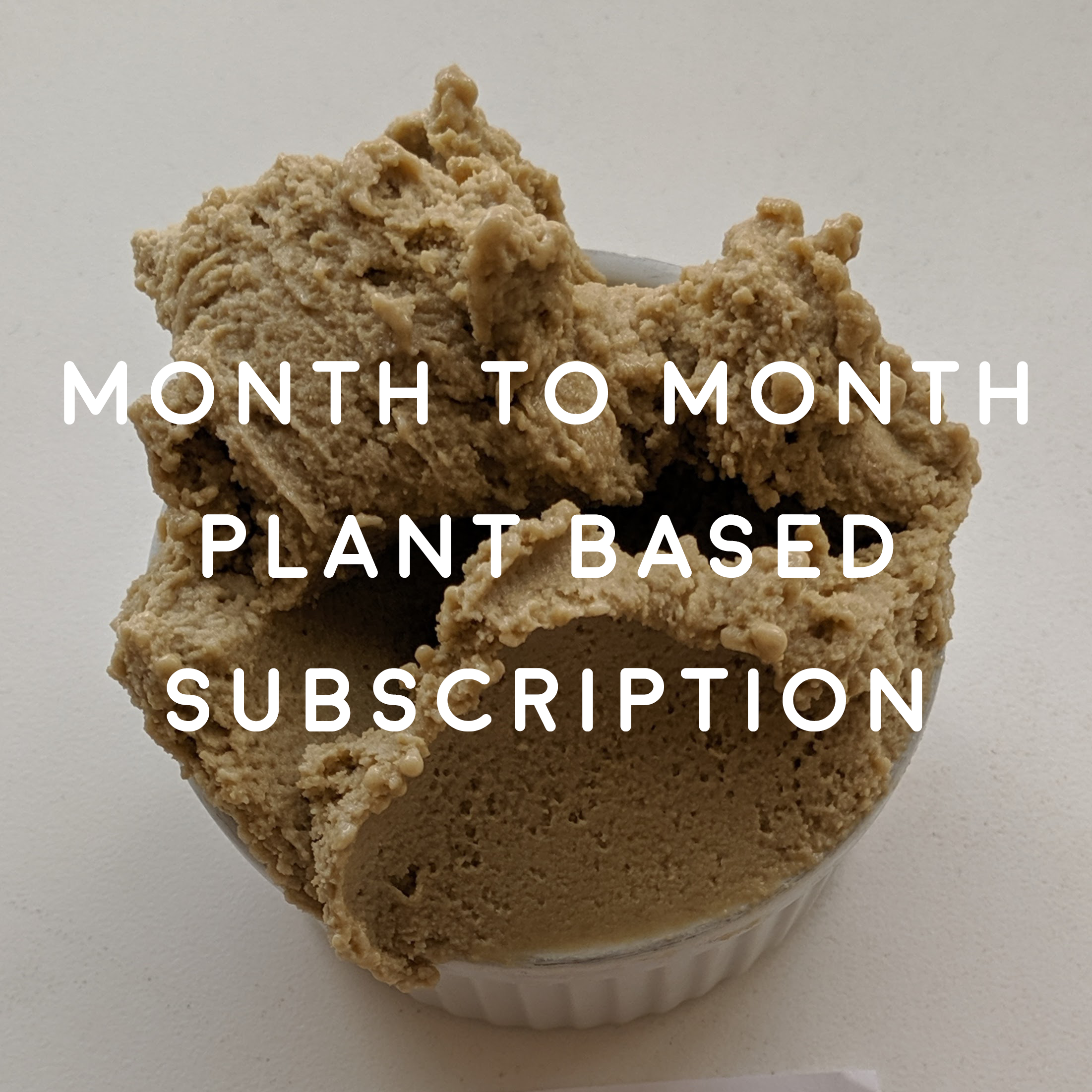 Month To Month Plant Based Subscription
Not sure how long you want to commit to a Plant Based Gelato Subscription? Not sure if your friend will like this as a gift? No problem! Get the month to month Plant Based Subscription plan. You can cancel anytime. So go with the Plant Based subscription as long as you like and add on or get a different subscription for variety later on!
TWO pints of Chef's Choice Plant Based flavors every month guaranteed each month. The fun is in the variety and the surprise! You will always have your freezer stocked with a variety of vegan creamy gelato with the Plant Based Subscription that might not normally be available for purchase in store. Hoard the pints all to yourself, or give away and share! The flavors will change EACH MONTH EVERY SIX MONTHS MINIMUM, so jump in and join to experience all of the flavors!
RULES:
— Subscriptions are filled ready for pick up on the 3rd Friday of every month.
— You have 10 days to pick up your subscription from the 3rd Friday when it is available. After that, your order will be released to the public to buy.
— Can't come personally to pick it up? No problem, send anyone you like and we will hand over your subscription to them when they let us know who they are picking up for.
— If you miss your pick up, you are not entitled to a refund. We will however allow you a selection of two pints only during the month of the pick up if your subscription was released to the public and you come within the month to get two other pints. The two pints MUST ALL BE PICKED UP AT THE SAME TIME!
— Other than the exception described, subscriptions are not available for refunds or exchanges.
— This Month to Month Subscription can be cancelled at anytime.
— ALLERGENS: Contains Coconut Milk and Tofu (Soy). May contain tree nuts depending on the flavor.
— We collect subscription signups for the following month. For example, a subscription bought in October 2019, entitles you to the pick up that starts the third Friday of November 2019
— This subscription is not just for vegans! It's delicious and dairy free - know anyone who would appreciate these dairy free treats?